Meet our May Athlete of the Month!
Ashlyn Hoegh

I started doing Crossfit when I tried it for a class at the University of Nebraska Kearney. It started out as one of those PE classes that I would just slough off in, but I quickly became very interested in everything it has to offer. When I moved back to Lincoln in the winter of that year, I knew right away that I would want to join Crossfit Lincoln, and that's exactly what I did.
I was instantly invited to the welcoming community that Crossfit Lincoln has to offer. I've made a lot of good friends by being apart of this community and I'm thankful for the competitive edge they give me. With juggling school and work, coming to the gym gives me an escape from all that and I have time to focus on myself and just zone out. I think the most fun part is getting a new PR or progressing in a movement. I'm a big fan of all the body weight movements. Call me crazy but burpees are probably one of my favorite movements. While I'm not as strong as I'd like to be yet, I look forward to continually seeing myself improve in all areas! I'm still working on my first muscle up, but mark my words I will have it by the end of summer!
Mobility.
Quad/IT band foam roll
*See video below from Synergy Chiropractic
Stability.
Bottoms up KB walking lunge
*See video below from Synergy Chiropractic
Conditioning.
"Helen"
3 Rounds:
400 Meter Run
21 KBS (53/35) — (44/35)
12 Pull-Ups — Seated/Box Pullups
*12 min cap
Extra Credit.
Pick one option based on what you need to work on most.
Option #1 (Gymnastics)
EMOMx6
1-5 Muscle-ups — Muscle-up transitions — Ring Rows w/feet on a box (this is a great strength exercise to work towards a MU)
Option #2 (Strength)
5 Sets, climbing in weight:
Power Snatch + Hang Squat Snatch + OHS
Option #3 (Conditioning)
2RFT of:
Row 1000m
Run 800m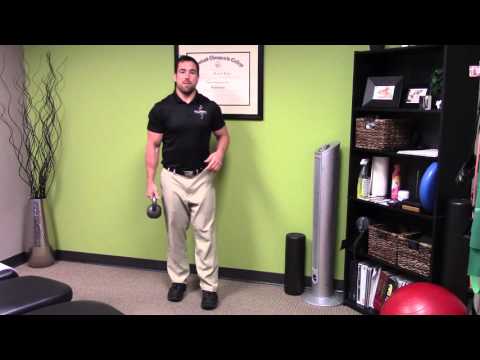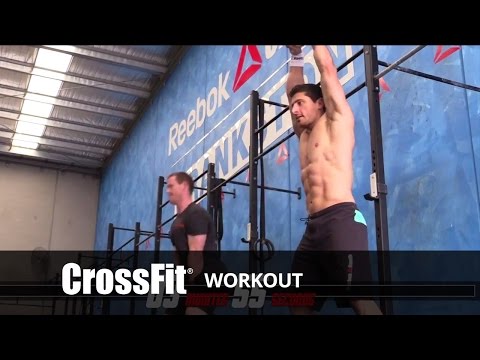 Competitors Training 5.6.16
Strength.
5 Sets, climbing in weight:
Power Snatch + Hang Squat Snatch + OHS
Conditioning.
"Helen"
3 Rounds:
400 Meter Run
21 KBS (53/35)
12 Pull-Ups