Mobility/Stability.
90/90 Overhead Wall Press w/Leg Extension – video by Synergy Chiropractic
Conditioning.
For Time:
20-18-16-14-12
Burpee to 6″ Target
Kettlebell Snatch 70/53 – 53/44 – 44/35
TTB – K2E – Knee Raises
*No time cap
Weakness Work.
None
90/90 Overhead Wall Press w/Leg Extension: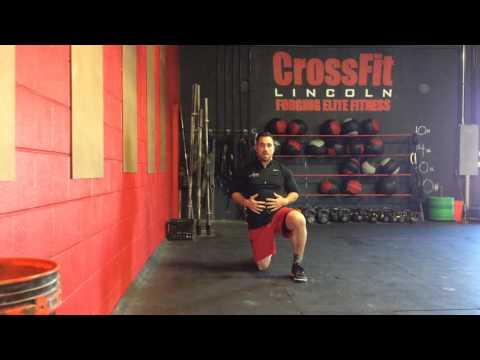 Competitor
Week #1
Strength.
A. E2MOM x 4 sets
1 Power Clean – (Play by feel, if you're feeling great work up to a 1RM, if you're not feeling awesome, just work up to a heavy single for the day)
B. E2MOM x 4 sets
1 Clean Pull – 110% of 1RM Clean
Note-if you struggle with jumping forward do this standing on 45# plates.
Conditioning.
For Time:
20-18-16-14-12
Burpee to 6″ Target
Kettlebell Snatch 70/53lbs
TTB
Mono-structural Interval.
10 Rounds:
Row for Cals (sprint AFAP!)
:40 On
2:20 Off
Skill.
Alternating EMOM x 10 min
1 – 10-20 GHD Situps
2 – 2-5 Bar MU's (athlete dependent, choose a number you feel you can maintain for all sets)
Note- If you're a rock star at GHD's, choose the higher number, if your experience is limited, choose the lower number.